Next Homeroom
With Release 5.8 in MyEd over the winter break, the release notes indicate that:  Schools can now assign a Next Homeroom to all next year students as this field is now editable by the Next School (i.e. receiving school).
Please note that this means that the Next Homeroom can be edited for your non-primary students at Student TT, Details ST — individually.
Note that the use of Options > Mass Update and Options > Modify List at Student TT is only enabled for Primary students.
Designation/ELL Tallies
The scheduling workspace pop-up window (Schedule Master Pick List) now displays counts of the number of students enrolled in a course section by provincial designation type and by ELL program. The scheduling workspace can be found in Build view and in School view at:
Student TT, Schedule ST, Workspace sub ST, click Select in the Student Schedule section to access the Schedule Master Pick List.
List View: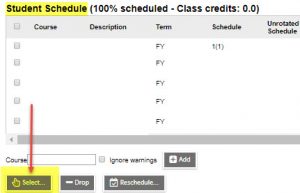 Matrix View:

Schedule Master Pick List showing Designation/ELL Tallies: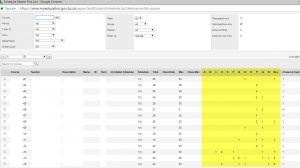 Click here for more information about reported items related to Release 5.8.